Narrow One
August Updates - new map, score improvements, map changes
---
Hello, It's time for another dev update for Narrow One. We have been busy in august. Hope you like it!
NEW MAP - Narrow Arena:
We added the 6th map to Narrow One!
Fight for your life in a colosseum-style arena. Battle enemy's between the chariots and climb up to the emperor's chair. Walk over the chain above the pit in the middle of the arena for the fastest flag steal.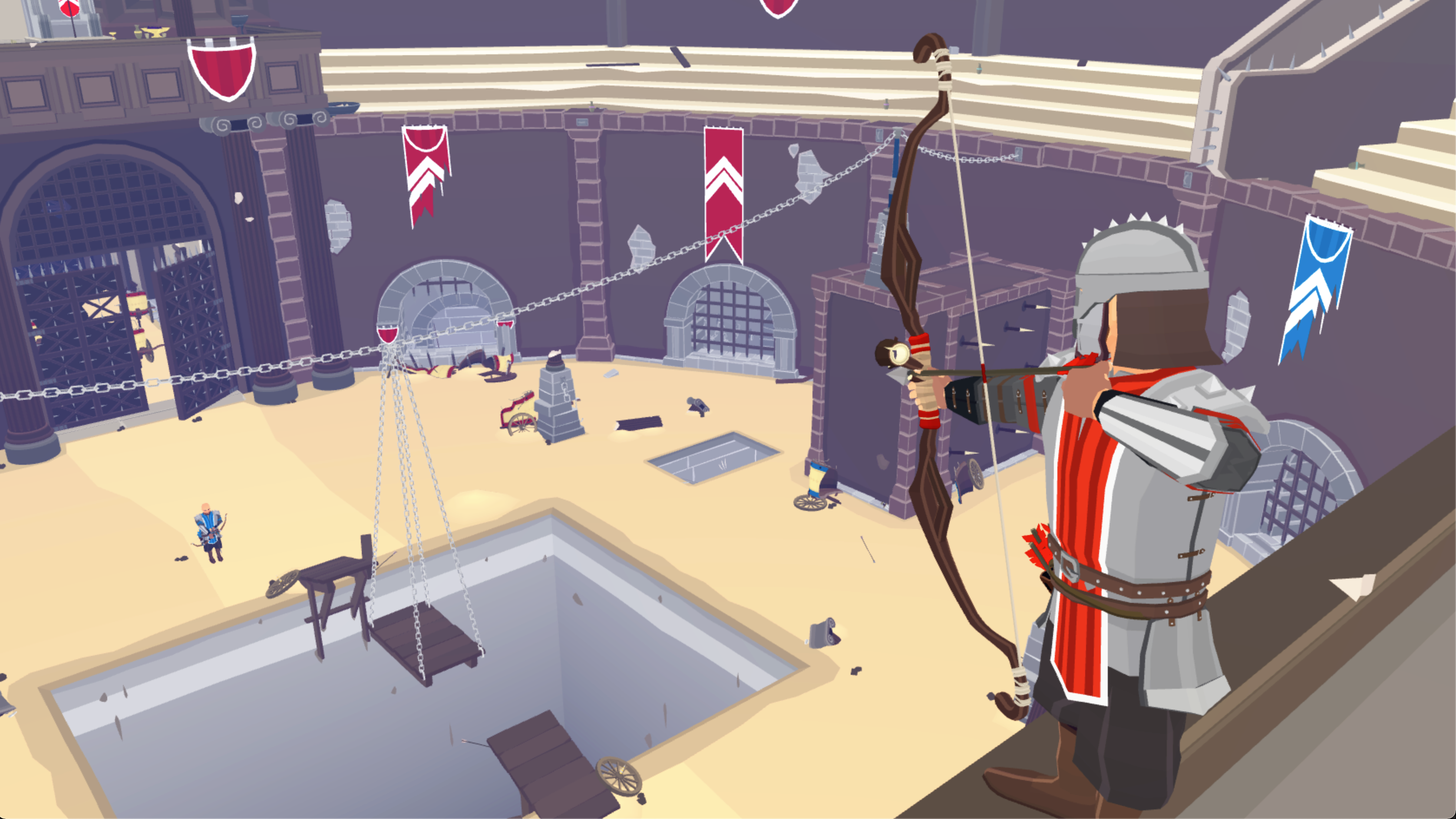 We wanted to make a map with direct combat, so the plan was to make a stage where the spawns instantly put you in the middle of the battleground facing the enemy. In this map, you got to fight past the enemy's spawn in order to reach the flag. The routes to the flag are pretty straightforward, once you get through the gate you climb up to the emperor's chair. You can choose to run back through the middle of the arena or walk a thin chain stretched above the center. Although this is a faster route you have the chance to fall into the pit or get sniped by the enemy. Top view of the map: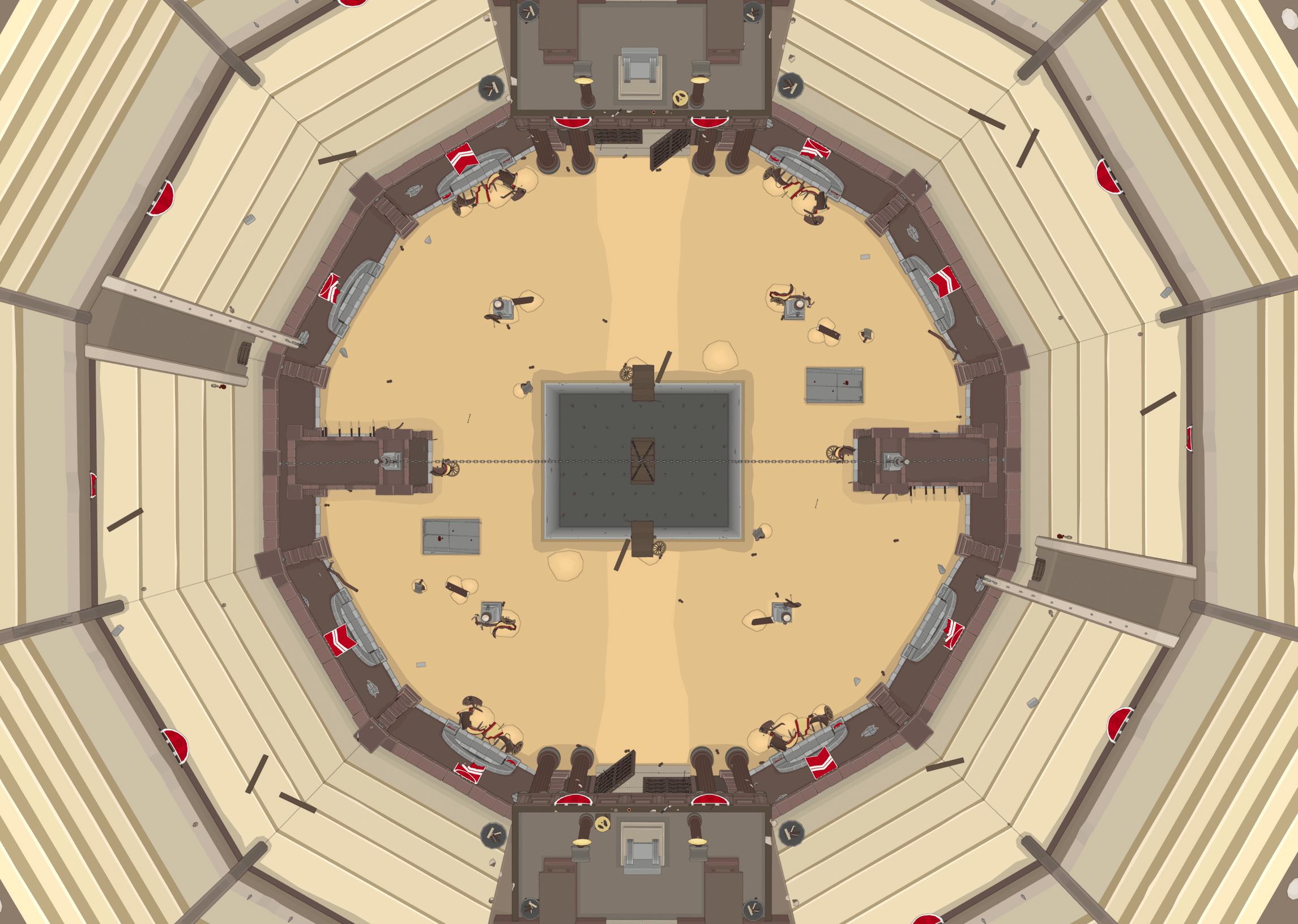 Score System:
We made some changes to the way the score is calculated. The formula used to be very simple, only taking kills, deaths, and flags into account. The score was essentially calculated at the end of a game using these stats. Now we calculate the score on the fly instead. This allows us to add much more score types to the game. This will come in handy once we add an in-game currency that you can earn based on your score at the end of a game.

Update Narrow Fields map:

We did some minor changes on the biggest narrow one map. Narrow fields felt a little empty in some parts of the map and we wanted to add some alternative routes to the flag. The spawn and flag have been moved closer to each other. I hope the overall flow of the map has been improved. Also, we did some polishing on the colliders and added more decoration.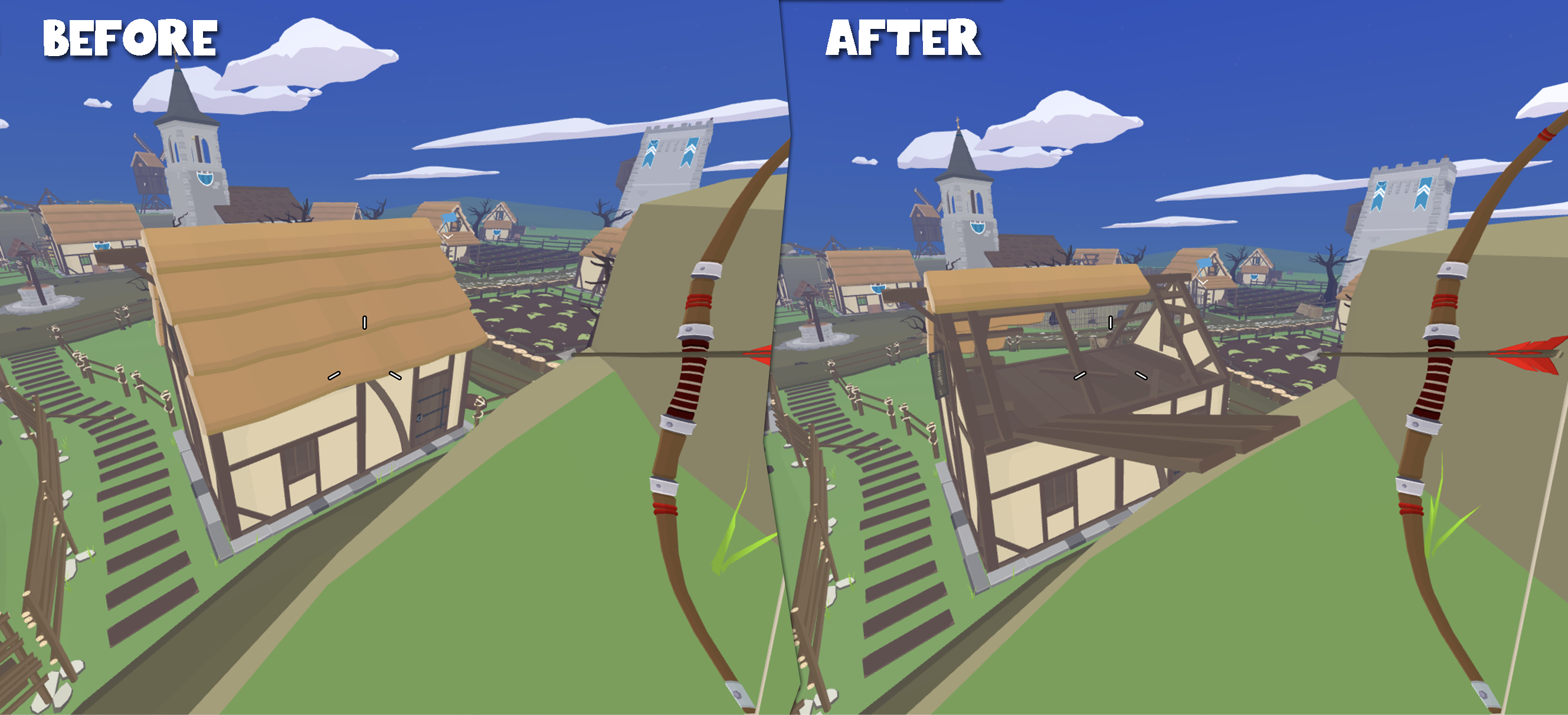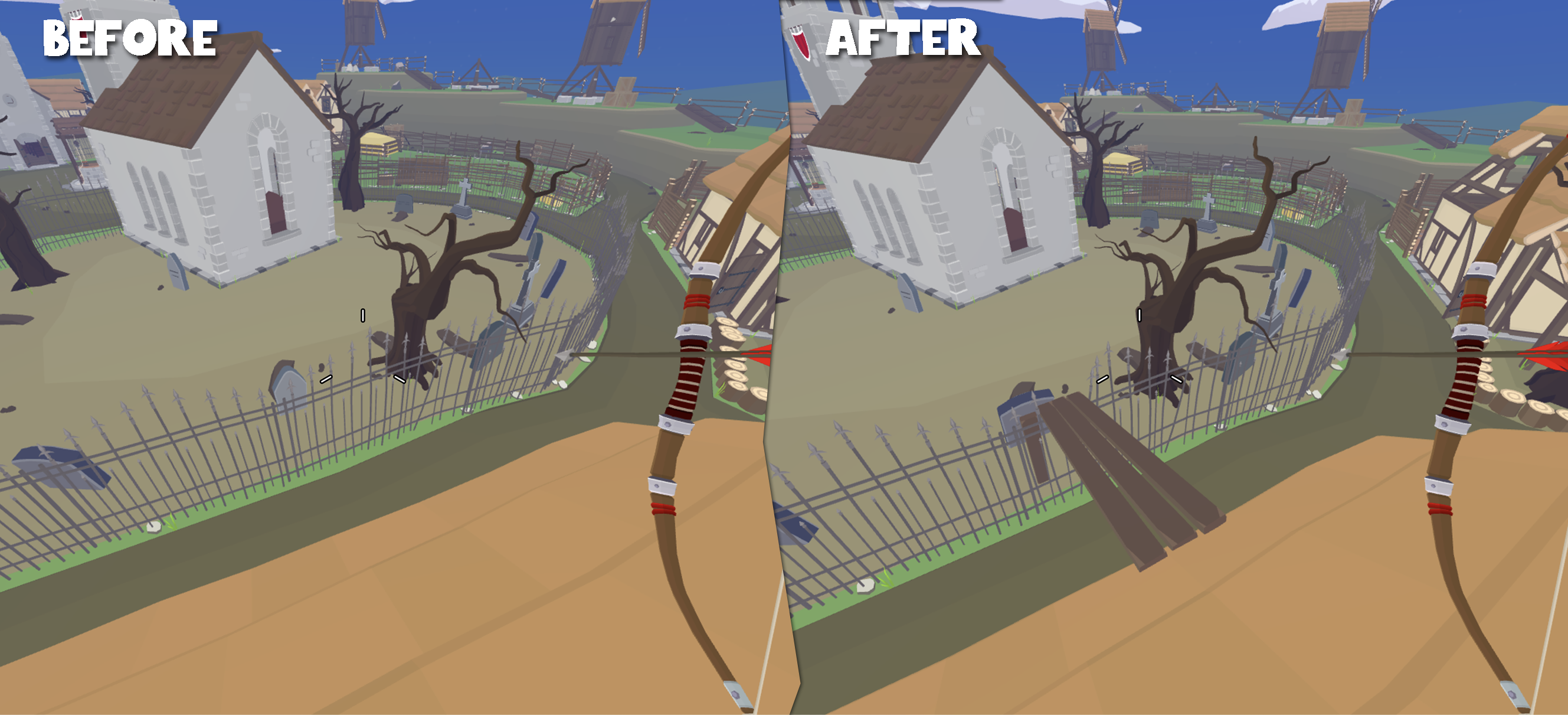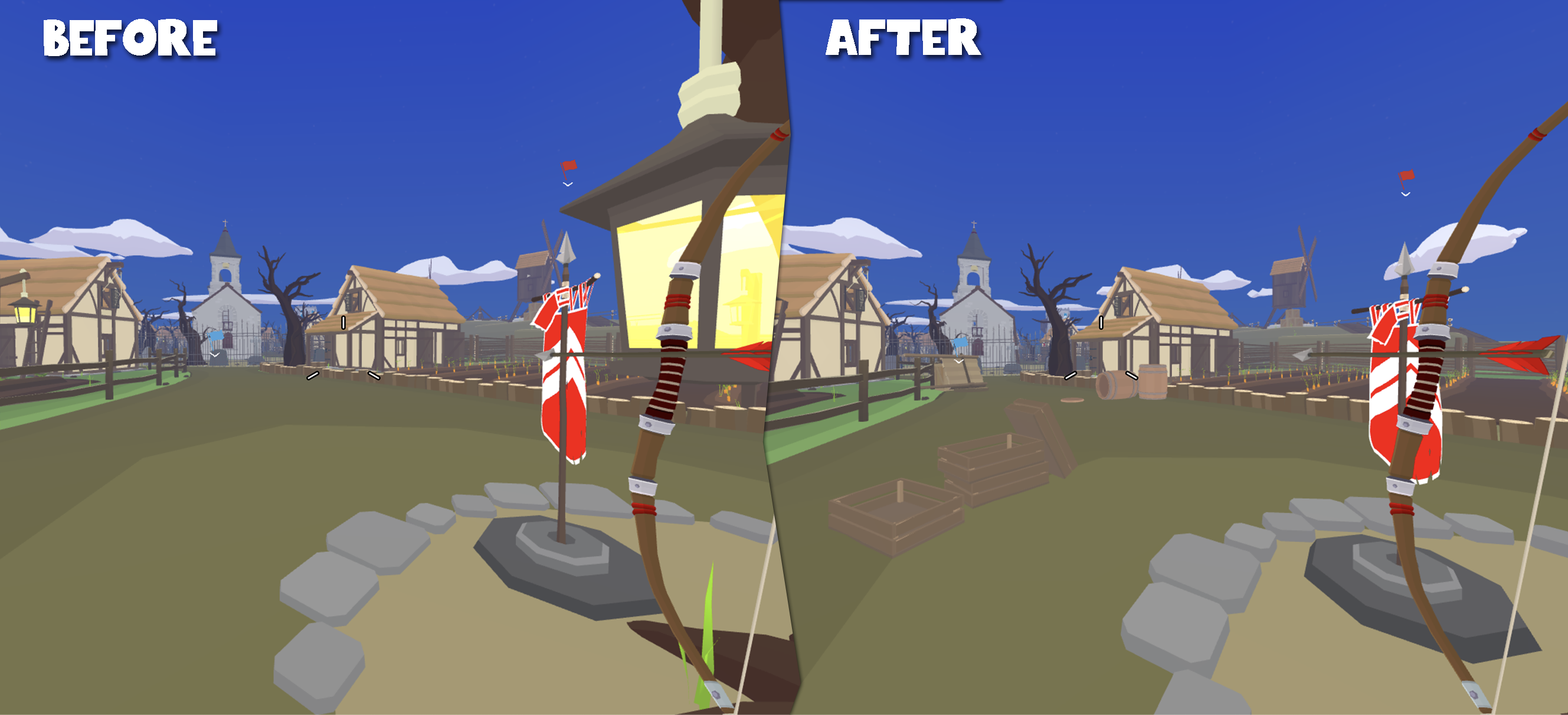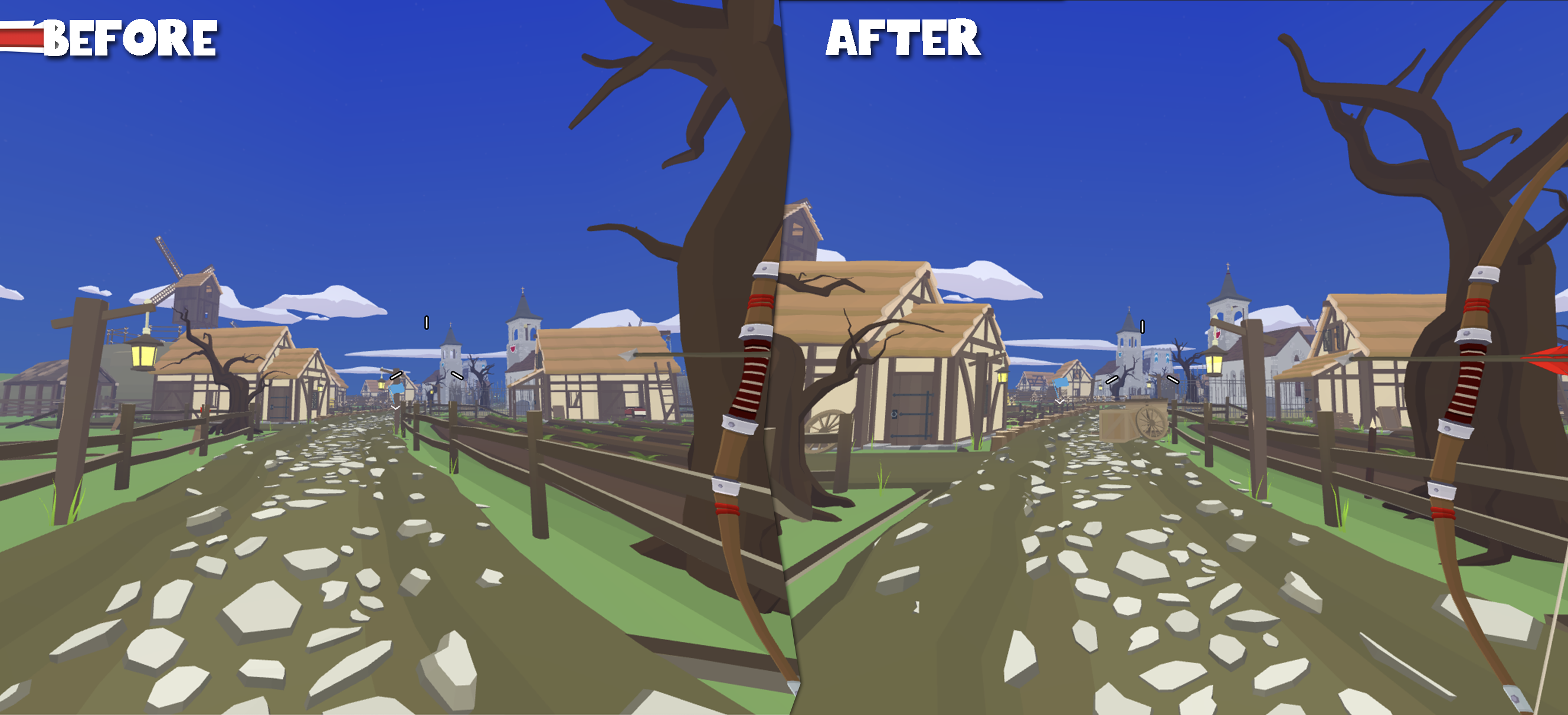 Bug fixes:

We have fixed a weird bug that made the player unable to return the flag and score the capture. This was caused after the player with the flag kills the other player with the flag.
Enemy AFK players are now killable again. For some time alt-tabbed players were invincible, but the free kills are back now.
Thanks for reading and hope to see you on the battleground!
Cheers,
Pelican Party Studios