Narrow One
BIG BIG BIIIG UPDATE - map, accounts, coins, shop and more!
---
It's finally here! After 3 months of hard work we can finally proudly present to you: account system, coins, shop, stats and a new stage. Hope you like it! Here's some coins for the long wait: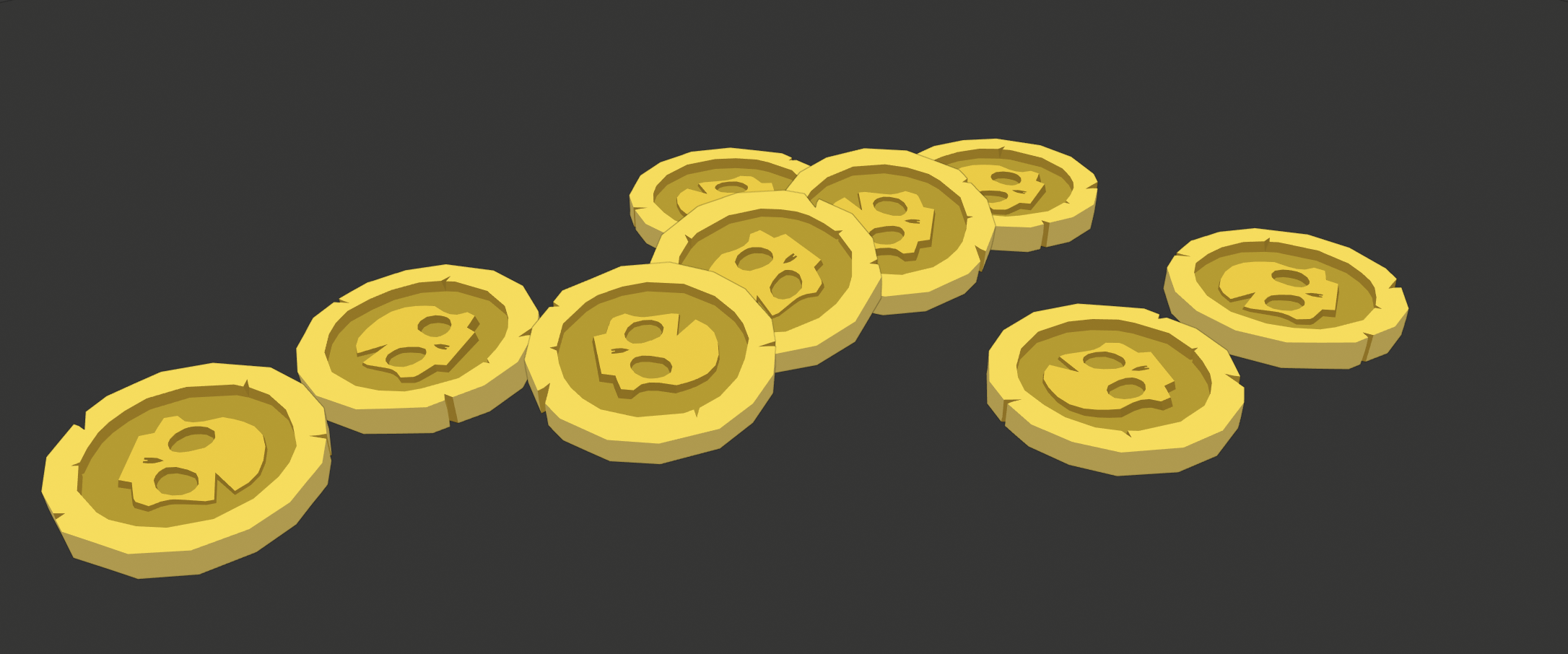 New stage - Narrow Towers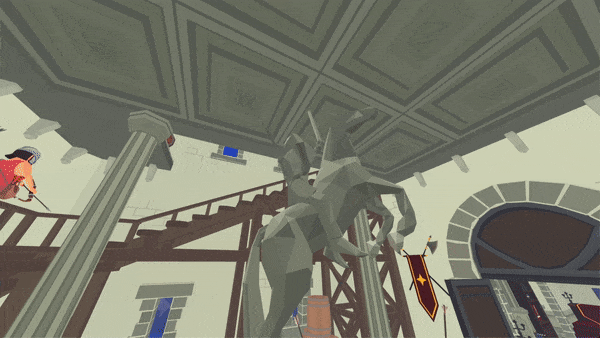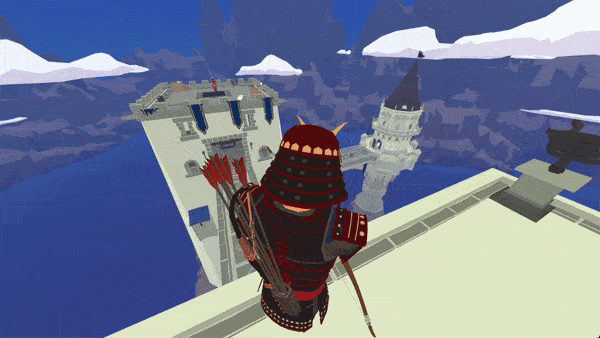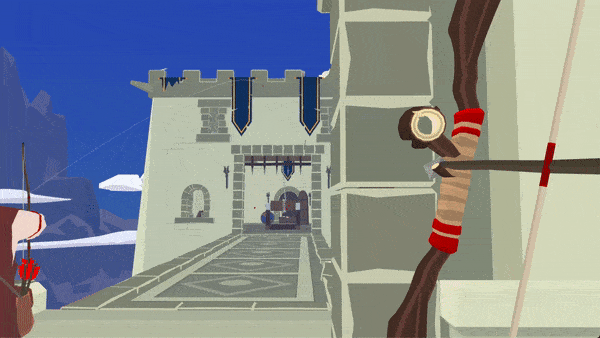 The 7th map for Narrow One! From the top a fairly simple looking map, but a lot of vertical gameplay. You spawn on a separate tower, quickly run across to the main castle where the flag is located. Go up the stairs to get to the main entrance of the castle that is connected to the middle part with a big tree. The map is a little smaller than most maps so far, with a combination of close quarters areas in the castle and open area's for sniping from the spawn bridge walk. The theme is more of a fantasy look than the other maps with unrealistically high thin towers. In our opinion the most interesting stage so far with many details. We try to put in a lot of possible jumps and places to hide. Also there's one of those fascinating medieval toilets...

Narrow Towers Top view: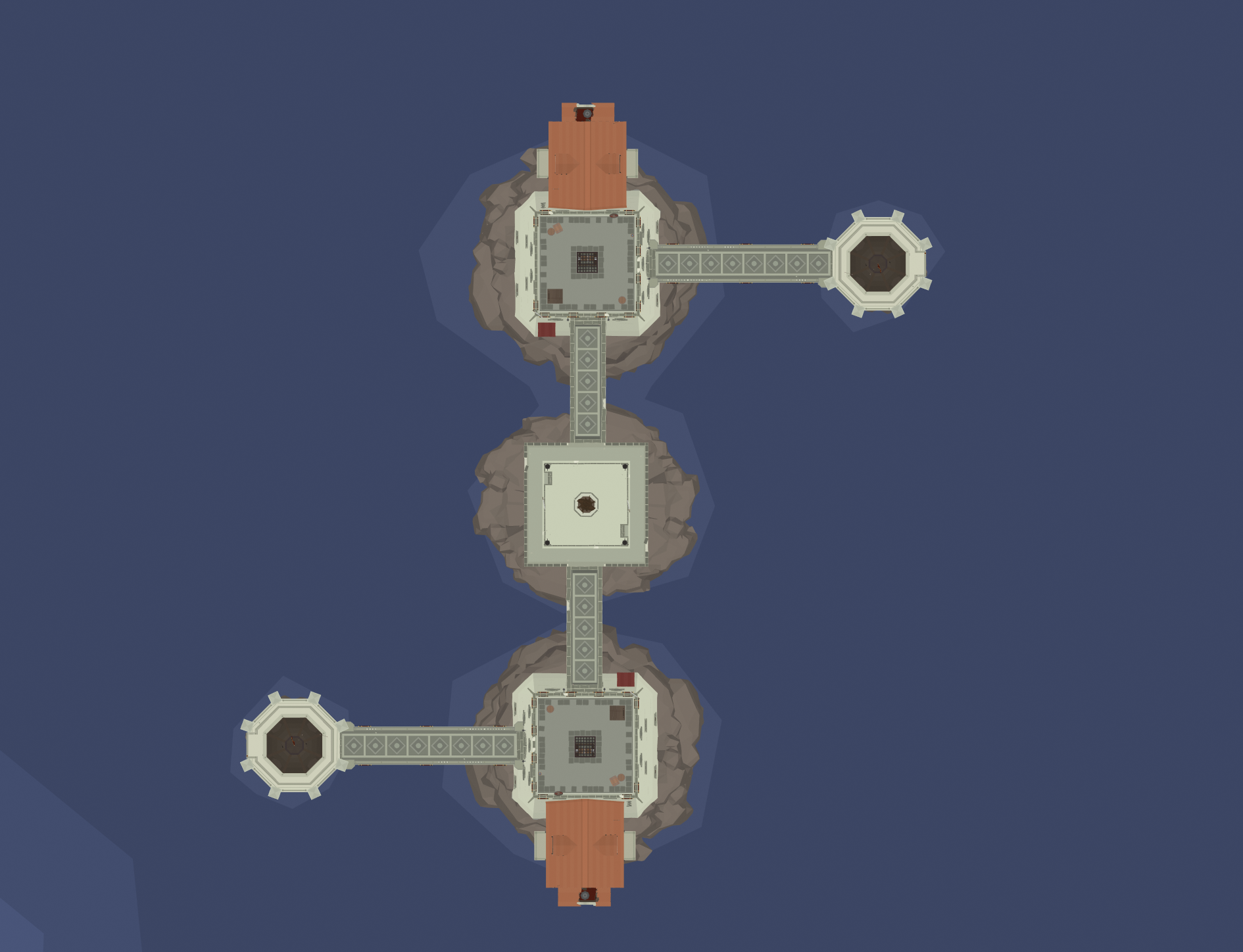 Account system
It's now possible to secure your loot by signing in. Either use your Facebook, Google or Apple account. Signing in will save your coins and what you have bought in the shop. Later we will also link usernames, XP and other sweet stuff to your account. We have support for merging accounts and guest accounts. It's not necessary to make an account to play or buy stuff, but if you later decided on making an account you can transfer your progress.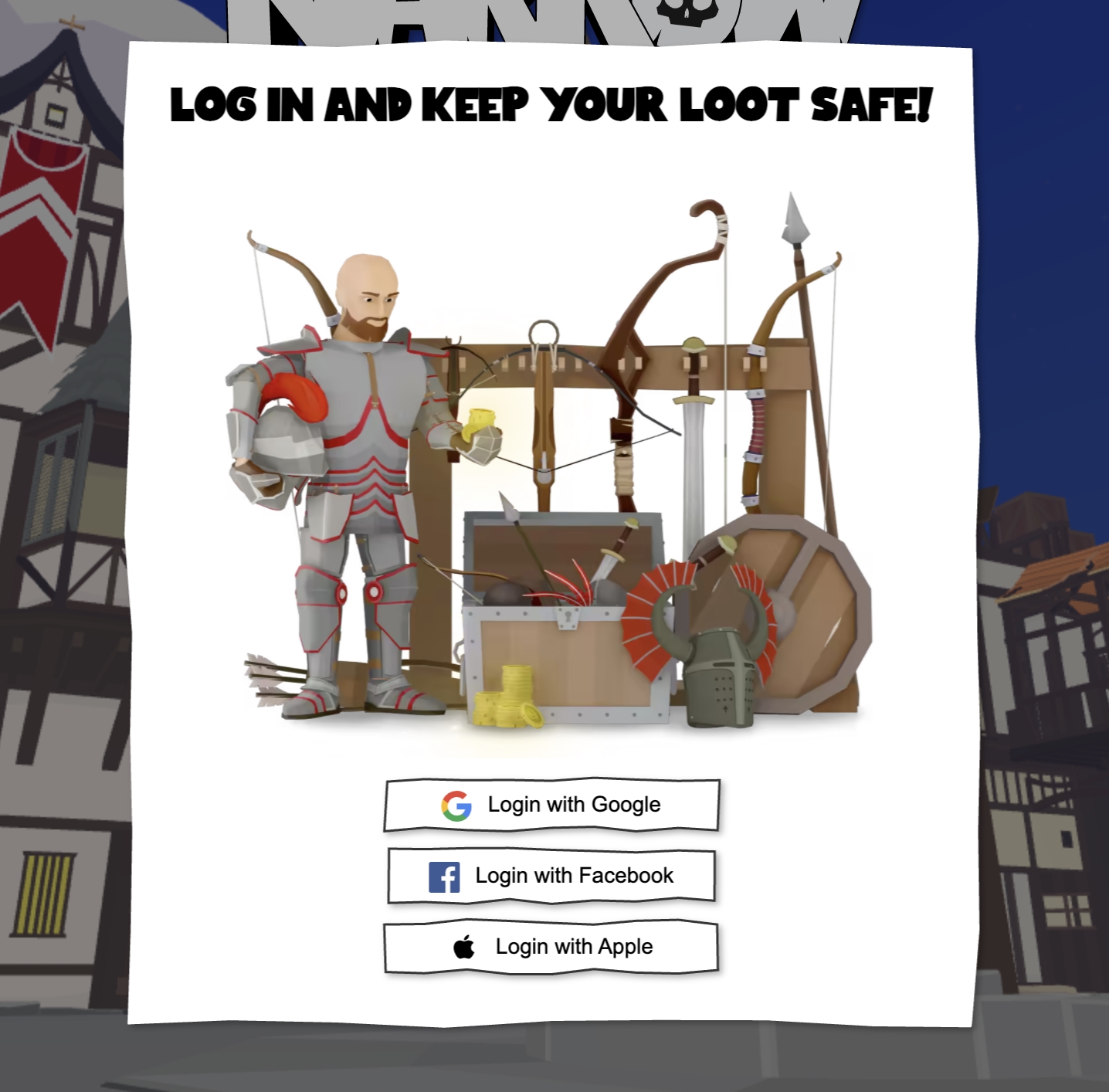 Narrow coins and shop
By the end of every round, you will be shown your game summary with the total score. 10 score points equal 1 Narrow Coin.
Coins can only be earned by playing the game. Gear can be bought with coins, most pieces take about 2 to 5 rounds to unlock.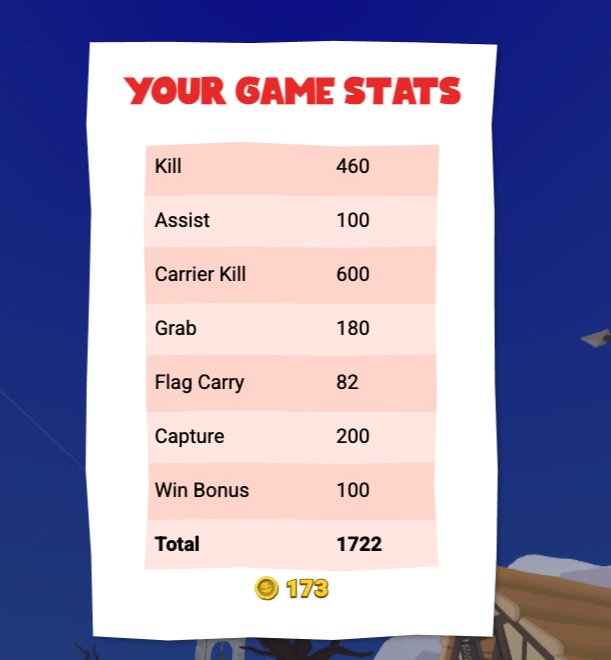 The shop is filled with different themes of medieval/historical clothing, but far from historically accurate. Some of the clothing sets are: Templar knight, jester, king, peasant, gladiator, samurai, spartan, roman, hunter, rich town folk, monk and many other things.
We hope there is a look that resonates with every player and we keep adding new skins. All clothing pieces can be combined for some funny combinations. Wearing a pants is not mandatory, feel free to run around pants-less.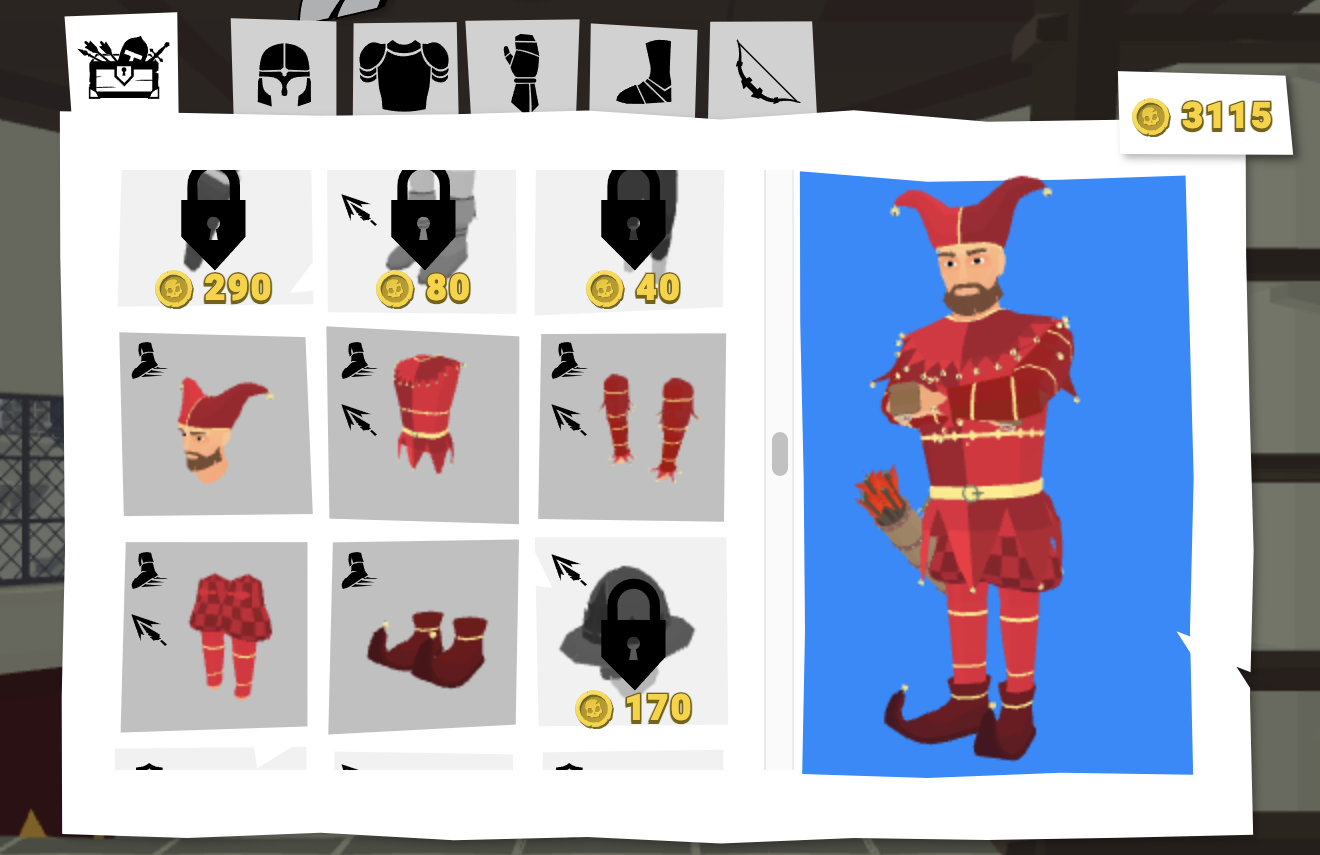 Future plans for the shop: bow skins, swords and other melee items and emotes but probably no Fortnite style dances.
Stats boost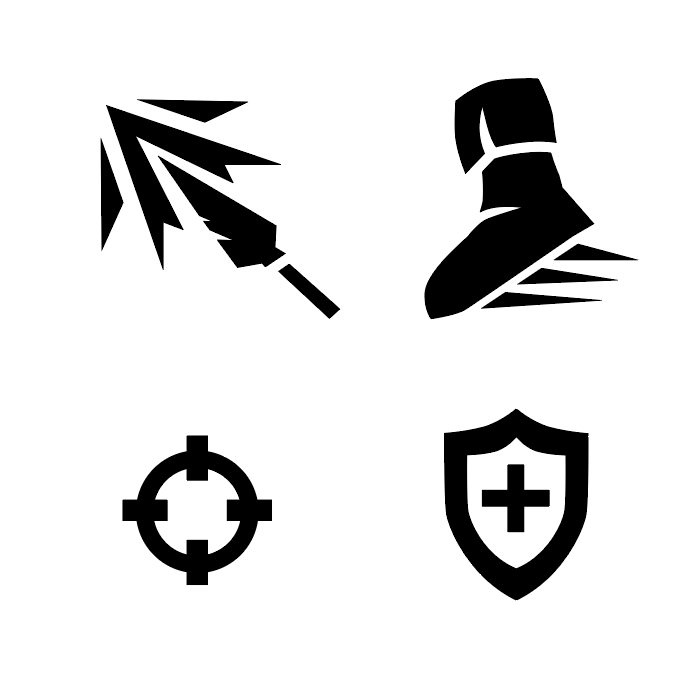 All items boost some stats when wearing it, the little icon in the corner of the item show what it boosts.
Boot icon = speed boost (good for flag capturing)
Arrow icon = arrow damage higher
Shield = more health (heavy armors)
Hit marker = more zoom on weapons (perfect for sniping)
We plan to make some sort of feedback on how much each stat is boosted but for now you just have to find out what suits your play-style the most. We don't want to emphasise the stats too much, just minor player bootst for players who are interested in tweaking it a little.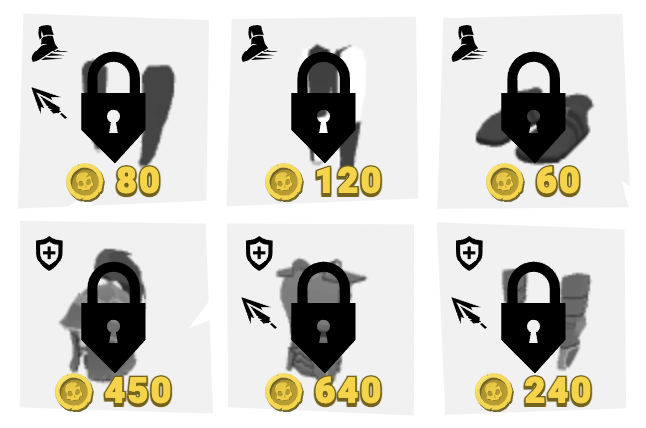 Happy Halloween 🎃
Also new, we have support for seasonal hats. For now we added a scary pumpkin that can be used for a this month only, and will spookily disappear from your inventory. But no worries Christmas is coming soon.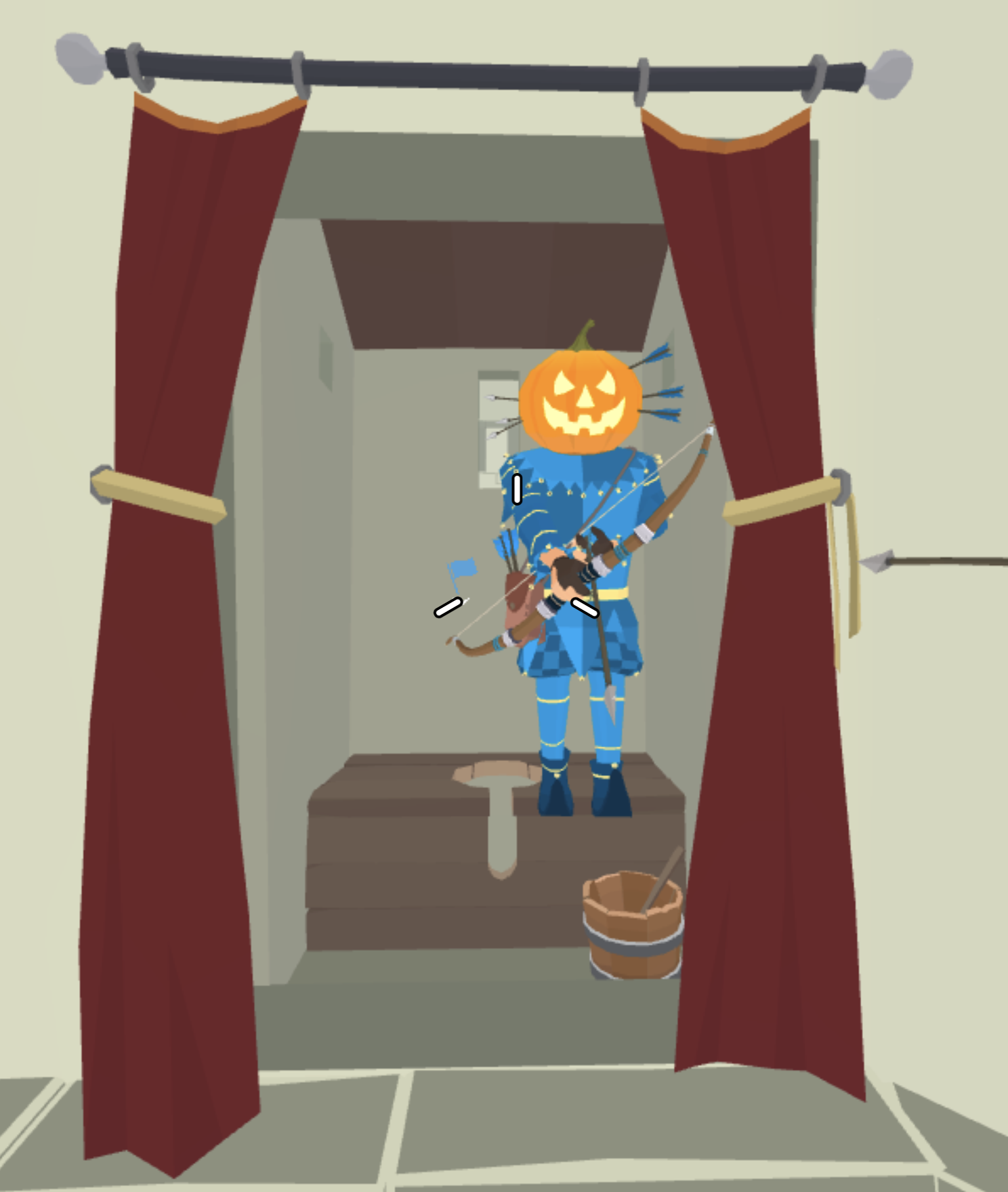 Thanks for reading!
Cheers,
Pelican Party Studios
narrow.one
Comments
Log in with itch.io to leave a comment.
good that the're only adding emotes, not fortnite dances
I ❤ This update! I was here when it was first released.
this wasprobably my favourite update, i was so hyped when i first saw it